Zoneminder is back ...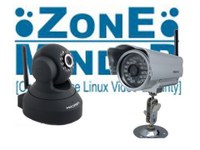 We've been running ZoneMinder for quite some time; and were a little disappointed when there was quite a lag between the excellent ZM View phone application and recent ZoneMinder REST API's.
With ZoneMinder being a PHP application, its critical to be following the latest releases to get security patches ASAP and do your best to assure your security system is secure!
But now all is well again, and harmony has been restored!
As with most of our software, we have excellent Chef-based solutions for cloud-scale management of your ZoneMinder infrastructure - including pan, tilt, zoom (PTZ) infrastructure for a range of popular cameras - and more. Don't hesitate to contact us to discuss your needs.